Gallihad's owner says: "The puppy I got from you was so well socialized and healthy, he has brought so much to our lives.  I would recommend any puppy that you breed would be an asset to anyone.  I knew the puppy came from a good home and a good environment."

Roscoe's owner says: "Sharon Blackburn provided us with an exceptional experience ... I believe she has found her calling and she does it very well.  Her interest in him (Roscoe), and us was as though Roscoe were the only pup in her home; she treated us and him with respect."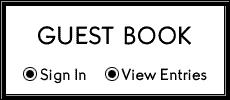 Check out the guest book to view more comments, or feel free to add your own.


3/5/2022 - Huck's family says: "You are truly an angel here on earth for those with fur. This experience has been incredible from the receiving family standpoint, and watching all you do for these pups, their mommas, and all your friends in fur is truly inspiring. Your patience, love, and enjoy have been amazing to watch, and your kind heart shows in all you do. God Bless You Sharon Blackburn, you truly are an amazing human!!"  

2/23/2022 - Duke's family says: Duke is wonderful!  He is a perfect baby.  He is smart and loving and very trainable.  He loves car rides and has the best personality!

 3/3/22 - Chauncey and Milah's family says:"If you ever decide you need a beautiful basset baby (and are good pet parents) Sharon Blackburn is hands down the best breeder/ fur mamma I've ever had the pleasure of meeting!!! As someone in vet medicine, it takes a lot to come across an ethical, honest, kind breeder and she is the best of the best. So blessed she trusted us with not one but two of her babies!!!!!"