Gallihad's owner says: "The puppy I got from you was so well socialized and healthy, he has brought so much to our lives.  I would recommend any puppy that you breed would be an asset to anyone.  I knew the puppy came from a good home and a good environment."

Roscoe's owner says: "Sharon Blackburn provided us with an exceptional experience ... I believe she has found her calling and she does it very well.  Her interest in him (Roscoe), and us was as though Roscoe were the only pup in her home; she treated us and him with respect."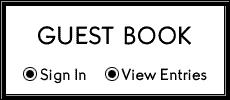 Check out the guest book to view more comments, or feel free to add your own.