Upcoming Basset Hound Puppies.  

Puppies are able to go to their new home at the age of eight weeks.

The adoption process begins with the family filling out, and sending me a puppy application, along with a $25 (non-refundable) holding

fee.  This ensures your spot on the list is held.  The puppy application is on a page of this website.  This fee is included in the total price of the puppy.  I  do ask questions of the buyers prior to taking a deposit on a puppy.  I need to feel confident the puppy will be properly treated and cared for before placement. To place a puppy on hold I ask  $200 as a nonrefundable deposit, along with a signed contract.  The contract is on a page of this website.   The total cost of a puppy ( including the holding fee and the deposit) is $900.

When choosing, I ask that you make a first and second pick, because if two people are interested in the same puppy, the party with the first application and deposit gets that puppy.  The remainder of the cost of the puppy is due on pick-up date, and I ask for cash only at pick up.

From the time you choose your  puppy, until the day it's able to go home with you, I send you updated pictures, and progress reports, and answer any questions you may have about how your little one is doing.  If you are local, or want to visit with your puppy prior to the pick-up date, I welcome that.   For health reasons, I do restrict  direct contact with the puppy until it has been given it's first shots and vet-check--typically done at six weeks of age.

Note:  Puppies will be registered with either AKC or CKC.  Registration papers will be mailed to the family once I receive proof of spay/neuter.  This needs to be in the form of a letter, or letterhead, or copy of paperwork from the vet that performed the procedure.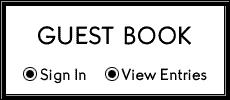 Feel free to view guest book entries on this page and other pages, or add a comment of your own.


The next planned mating will be between Cody and Sweet Pea, and King Lee and Poppy Sue.  Am just waiting on mother nature to take her course, and the females come into heat.

***Update 7/5/2020:  King Lee and Poppy Sue have successfully mated!  Pups should arrive on/about September 5, 2020.